Event Planning 101

Lil Regie Team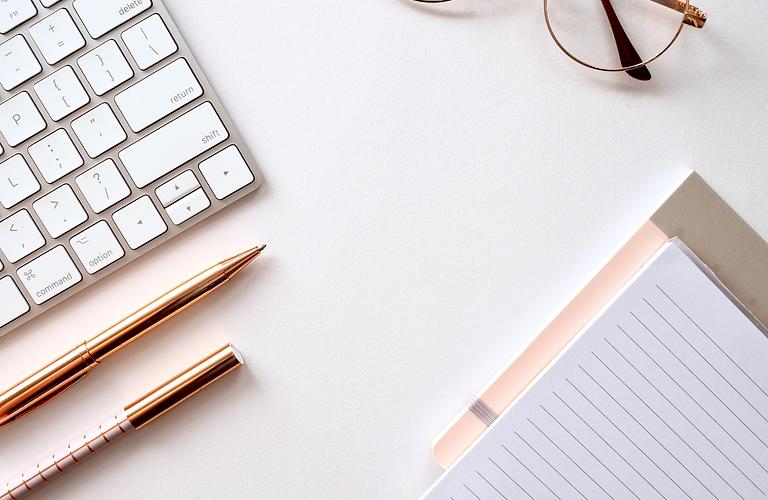 Organising an event can feel a little overwhelming; there's a lot to keep track of, from creating a budget, to choosing a venue, to coordinating with vendors and volunteers. In this post we're looking at the basics — Event Planning 101, if you will — with a comprehensive checklist of tasks, tips and tricks, to help make your next event a successful one.


Before you begin

Pick your planning software


You can make things easier on yourself by using the right tools to manage your plan. A kanban or planner board will help you track your tasks and stages, and keep to your planning schedule. Once you have everything in front of you it's much easier to get a comprehensive view of your plan—and much less likely that anything will slip through the cracks.
Set your goals

It's important to think about the goals and success criteria you have for your event. Are you hoping to earn revenue, create networking opportunities, or promote a product? These goals will have an impact on other decisions you'll be making - about how to best serve your attendees, including ticket numbers, the location, your schedule, and budget. Being clear about your vision will help make future decisions so much more straightforward. 
Pre-event planning
Set a budget

Establish your budget as early as possible. Ultimately, this will affect nearly every aspect of the planning process, from big-ticket items such as venue hire, entertainment, and catering, to smaller but no-less-important considerations such as software, goodie bags, or even the number of spare cables to have on-hand.


Establish a team

Next, consider your team. Even if you're working with a group of volunteers, you may want to consider drawing up a contract so people understand their roles and responsibilities. Establishing your team's communication channels early on is important, as is arranging for any pre-event meetings or training to make sure everyone is on board. These meetings are valuable opportunities for the team to raise any questions or concerns they might have along the way.


Organise vendors

Start drawing up a list of your proposed vendors and suppliers. What equipment, catering, or decorations will be needed? Do you need a photographer or videographer? What about transport? Do you need to organise any designs for your event's theme, such as signage, a website, attendee badges, or promotional materials?


Choose a venue

The above will likely go hand-in-hand with your venue considerations. When you're deciding on your venue your budget will dictate, but don't forget to factor in your audience and its needs. Is the theme of your event relaxed or formal? Do you need any specific permits, licenses or insurance? Does the venue provide equipment for your presentations (or catering) or will you need to supply these? Also, consider spaces for relaxed networking or other non-programme activities.


Set the space for virtual events

If your event is a virtual one, many of these considerations still apply! Ensuring there will be break-out "rooms" and areas to socialise, such as social walls, live chats and Q+As, will help enhance the experience outside of your scheduled line-up. Consider ways you can gamify your event: leaderboards, virtual challenges, quizzes and rewards will increase your attendees' engagement and make your online event that much more memorable.


Hand pick your speakers

Of course you'll want to spend time on the main drawcard for your event: the speakers. You'll need to start lining up prospective talent as early as you can, and make sure you have contracts prepared. Once they've confirmed, you may need to book their transport and accommodation. Following this is the task of establishing your programme and timeline, and prepping speakers' materials, including photos and bios, as well as any special requirements they might have (read this example of how a pro preps his talk). Now is also a good time to line up your event's Master of Ceremonies (a.k.a. MC - the person who moderates your event, if it's not you).


Make a Promotional plan

Promotion's another factor not to leave till the last minute. Consider through which  channels you can reach your audience, and which channels will fit with your demographic and theme. Do you maybe want to start gauging interest before you fully launch into event planning? Do you need to establish social media pages, hashtags or chat channels? What about promotional products? Do you need a website, or will a simple landing page do the trick?


Take Sustainability into account

Consider the sustainability or environmental footprint of your event. Are there any ways you can set some sustainability goals to reduce your event's environmental impact? Can the venue or other vendors help identify ways to minimise water use, to recycle materials, or use materials in a sustainable way? Can you give good information to attendees who want to use public transport? If flights are involved, can you off-set these emissions? Or perhaps a hybrid event offering will make your event accessible for those who might otherwise need to travel long distances to attend.


Manage your attendees

Finally, we can't help but recommend getting your ducks in a row with regard to attendee management. Consider how you would like to communicate key info, process payments and check people in. (Spoiler: Lil Regie can do all of this, and more!)


Have a backup plan

Don't forget that despite a solid plan, any event can be affected by unforeseen circumstances, such as weather conditions, technical glitches, or last-minute changes in speakers or schedules. A risk management plan will help, should a key element in your event fall through: list backup vendors, activities or alternate speakers to plug a gap in the timeline, or even an alternate venue, if you think you may need one.


During the event

Hopefully your well-considered plan will mean the big day will run smoothly, but there are definitely some things you can do to make things easier for yourself.
Give yourself lots of time for set up. A checklist that you can share with volunteers will help when it's time to assign tasks—and make sure nothing's been forgotten (who was putting up the signs again?). If your team is a big one, consider assigning team leaders or supervisors who can help coordinate everyone's efforts. Someone to serve as the first point of contact for vendors will help alleviate some of your workload as well. However large your team, regular check-ins with both volunteers and vendors will help you to stay on top of any problems that might pop up.
Go over your timings with the MC, and make sure you've allowed enough time for questions, as well as transitions between speakers. You'll also want to check in with your speakers to make sure they have everything they need. They may want a little time to rehearse, or have accessibility or dietary needs they forgot to mention earlier.
Lastly, take notes—however brief—about any decisions or changes that happen during the day. Any details you can record to help make subsequent events run more smoothly are going to be valuable.

Post-event

Once you've caught your breath after your event (congratulations, by the way!) there are a few more important things you can do.
Follow up with your attendees, volunteers and vendors. A survey or poll is perfect here; you want to find out what worked and what didn't, what rough edges can be smoothed or what you can pat yourself on the back for. They may also be a valuable source of ideas about future events they'd like to attend or participate in.
Consider your original budget and if you can, record some baselines. Did any costs blow out or catch you by surprise? Note any differences between the budget and your actuals, and make note of any lessons learned.
Even if you don't have the budget to throw your staff a thank-you party, everyone loves to have hard work acknowledged—so don't forget to send that heartfelt email to everyone who helped make your event a success!
You can download a summarised version of this checklist here:
A heart felt good luck and happy eventing from our team at Lil Regie!

Lil Regie Team
Our passionate and experienced team loves to share insights on how to set up and execute exceptional events.