Pros and Cons of Using Event Registration Software

Lil Regie Team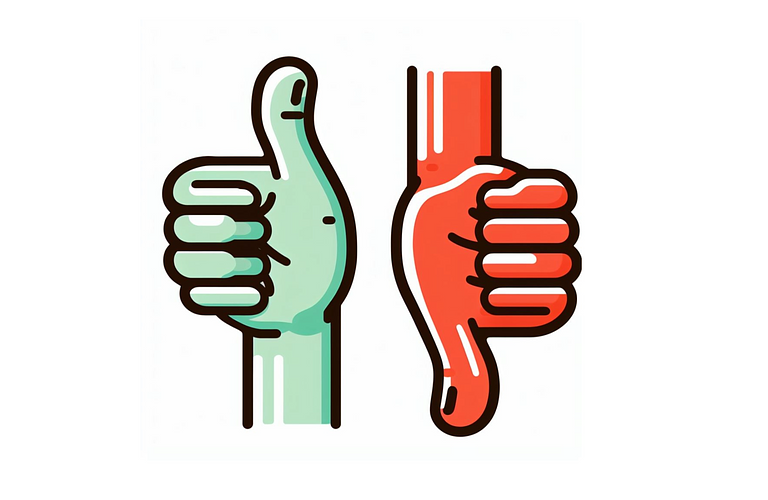 Here at Lil Regie, we love all the benefits of using our event ticketing platform, but of course with those advantages can come certain trade-offs. For those of you still deciding whether to make use of event registration software, here's our list of pros and cons – starting with the drawbacks.


The downsides of using event registration software

Starting with the most obvious one - cost, we'll cover everything that comes with  on-boarding a new software. These include the learning the software, making things work to your requirements as well as possible tech/data issues and integration needs.


Cost 

Any software with a dedicated team and good support is going to have a price tag attached. If you're planning an event on a shoestring budget, this might be enough to give you pause. Prices can vary strongly depending on the complexity of the platform. Hence, when choosing a software for your event it's crucial to jot down what your must have features are e.g. will you need different ticket types or staged pricing etc. Then compare platforms based on these features to find the software that suits your needs and budget. You will also find that some ticketing platforms, including Lil Regie, are free for free events, which offers great opportunities to give them a test run.  



Learning curve 

If you don't have time to sit down and learn about a program's features (or have the patience to work through a bit of trial-and-error) then now might not be a great time to bring new technology on board. There's also the possibility that you will need to fit your workflow and approach around the software, which might not be an option for you. But you may also find that the efficiencies you get out of the software are worth the trouble. Some platforms are easier to learn than others. At Lil Regie we're passionate about delivering software that's simple yet comprehensive. 



Customisation constraints 

You may have an ideal vision of your event's branding, including emails and logos, colour schemes and other landing page options. Your platform of choice might not be able to offer all of the customisation options you need (or you might need to get a little more involved under the hood to get things just right). You'll need to decide whether these customisation constraints will be a factor in deciding whether to adopt new software. 



The possibility of tech issues 

With every piece of tech–hardware or software–there's a risk that things might stop working right when you need them. Patchy internet, failing hardware, or software outages can be disruptive–especially if they happen on the day! Though this is very unlikely, having a good backup plan can go a long way to mitigate this. Choosing a platform with a proven track record and a strong customer service focus will also make sure that someone has got your back if things stop working. Checking out reviews of the platform you're considering can help you get a better idea of the service levels and the platform's reliability. It's also important to remember that technical issues can also arise if you're running your event off a spreadsheet – in which case you won't have anyone to back you up.  



Integration headaches 

Depending on what software you're already using, you'll likely have some integration requirements. What tools are essential to you right now, and which are you more flexible about using? Doing the research on potential compatibility problems is another block of time you'll need to factor into your planning if integration is important to you. 
 


Data Security 

Another consideration is your obligations when it comes to attendee data. Every online platform should make it easy to find its policies on cybersecurity and privacy. 



The takeaways 


Bringing a new piece of software into your current workflow requires time, money, and a good understanding of your needs, current processes and tools. Depending on your budget and time frames, this may or may not be a good option for you right now. 


Reasons why you absolutely should use event registration software

That said, there are some solid reasons why using event registration software is the better option, such as freeing up time through less admin, centralised data, easier collaboration, better attendee experience and other efficiencies.



Automate repetitive tasks 


Event ticketing software can help you to save time and (manual) effort with your planning, registration and communication tasks. Once set up, a good piece of registration software will free you up from repetitive processing tasks and let you focus on running an amazing event instead. 



Have all your data in one place 


Registration software can act as a hub for your event, bringing together all of your event information from attendee details and special requirements, to your schedule and venue details. Centralising all of your information makes it so much easier to keep track of.


Simplify collaboration 


Having all your data in one place and always up to date makes collaboration much easier, as the data can be accessed by different people from different devices you won't have to communicate as much. Real time software that can handle different inputs at the same time cannot be beaten at the event check in for instance, when  you have different people checking attendees in. Many solutions will also allow for different access levels (e.g. admin or helper), which can be assigned as required.  



Improve the experience for attendees to helps with sales 


A streamlined self-service registration and payments system is great for your attendees. Giving people multiple ways to pay and setting up an automated on-boarding process with integrated mailing lists will give your attendees a great first impression of you and your event. Plus, reducing frictions in the registration process will make it more likely that prospects actually complete the ticket purchase, resulting in higher conversion rates and helping you to sell out your event.  


Streamline payments and invoicing 


Event registration software can do all of the heavy lifting when it comes to payments - implementing integrated and secure payment gateways and automated invoicing. Lil Regie also integrates with Xero, which means you can integrate invoicing and payments with the rest of your event's financial data. 



Integrate with your favorite software 


Many applications give you the ability to sync, or integrate, with other systems, such as those to help manage your mailing lists. Send registration data directly to your mail manager and use segmentation features to give people the information they need before the big day. While some solutions will offer specific software integrations, others may work through a third party provider like Zapier. Sometimes there is also the possibility to create custom integrations via an API that will allow you to hook up your existing systems to your registration software. Integrations will help you to be more efficient and minimise manual data transfers which can be error prone. 



Data and performance analytics 


Your software of choice should provide robust reporting, including data extracts, analytics and financial reports. Being able to analyse your budget, costs and attendance data can be vital to help you shape future events, and determine whether you hit all of your goals. 



Conclusion 

We believe that despite the front-end work and related costs required in adopting a new event registration software, the benefits can be immense. Not only can it help with registrations and automation of manual tasks, but being able to provide data and payments security, as well as a streamlined registration process, is a win for your attendees and can help you drive ticket sales. 

Lil Regie Team
Our passionate and experienced team loves to share insights on how to set up and execute exceptional events.